Another small Family home for your sims. Myrtle Cottage only has 2 bedrooms, but if you like, you can make acces to the first floor by a ladder or a staircase and take the squaremetres up there into use. I have chosen not to, I just wanted some height to the built in order to stay in the Dragon Valley Style.
This house also have 1 bathroom, a kitchen and a living/dining room. In the garden you can try to catch dinner in the charming private fish pond.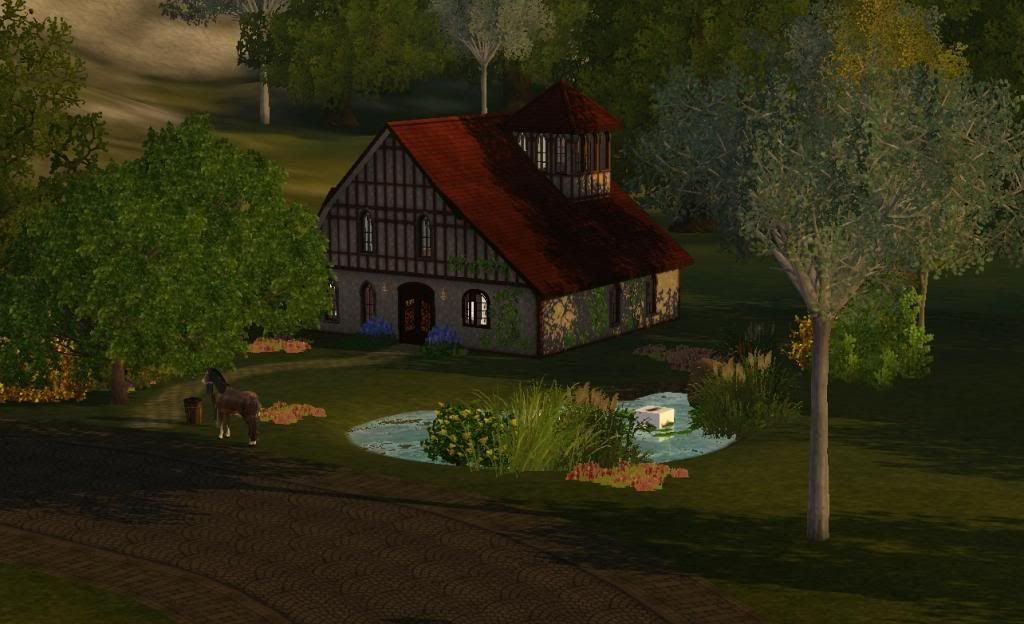 Myrtle Cottage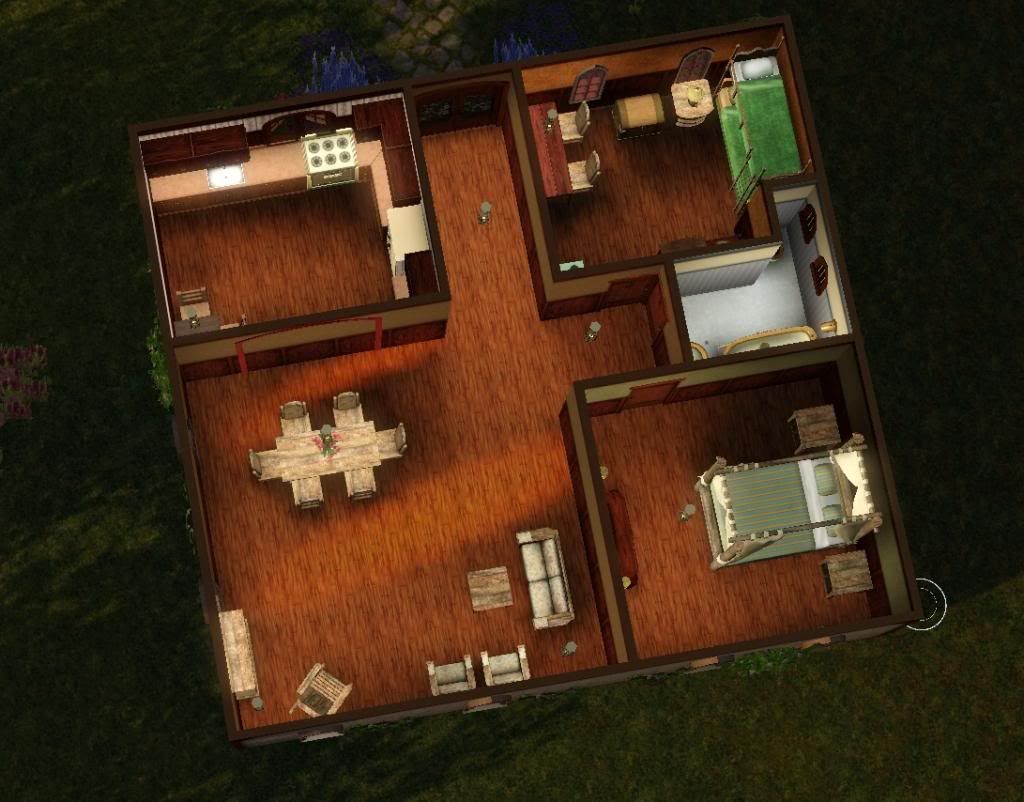 ground floor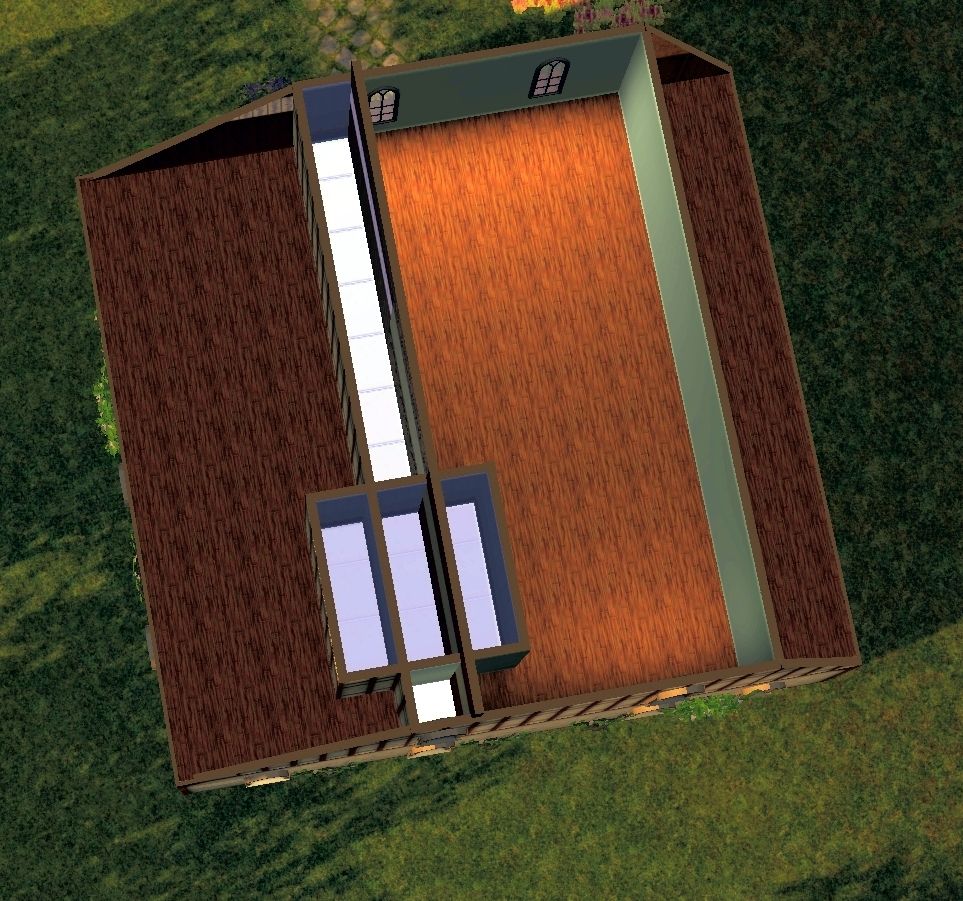 the undeveloped 1.st floor


The view to the kitchen
No CC has been used, but as usual most likely stuff from all stuff- and expansion-packs up untill University and patch 1.55 as well as from the Store. The things will be replaced by standard stuff if you don´t have them.